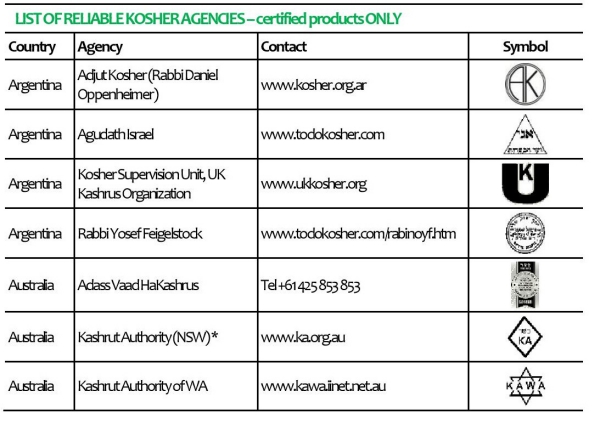 A list of reliable agencies is also published by the cRc in the USA. The list is available at http://www.crcweb.org/agencies.pdf.

It is important to note that the cRc list refers to product actually certified by their agencies and not approvals.
Please consult the Kosher Australia Passover Guide for the recommended Pesach agencies.